Mara Lobo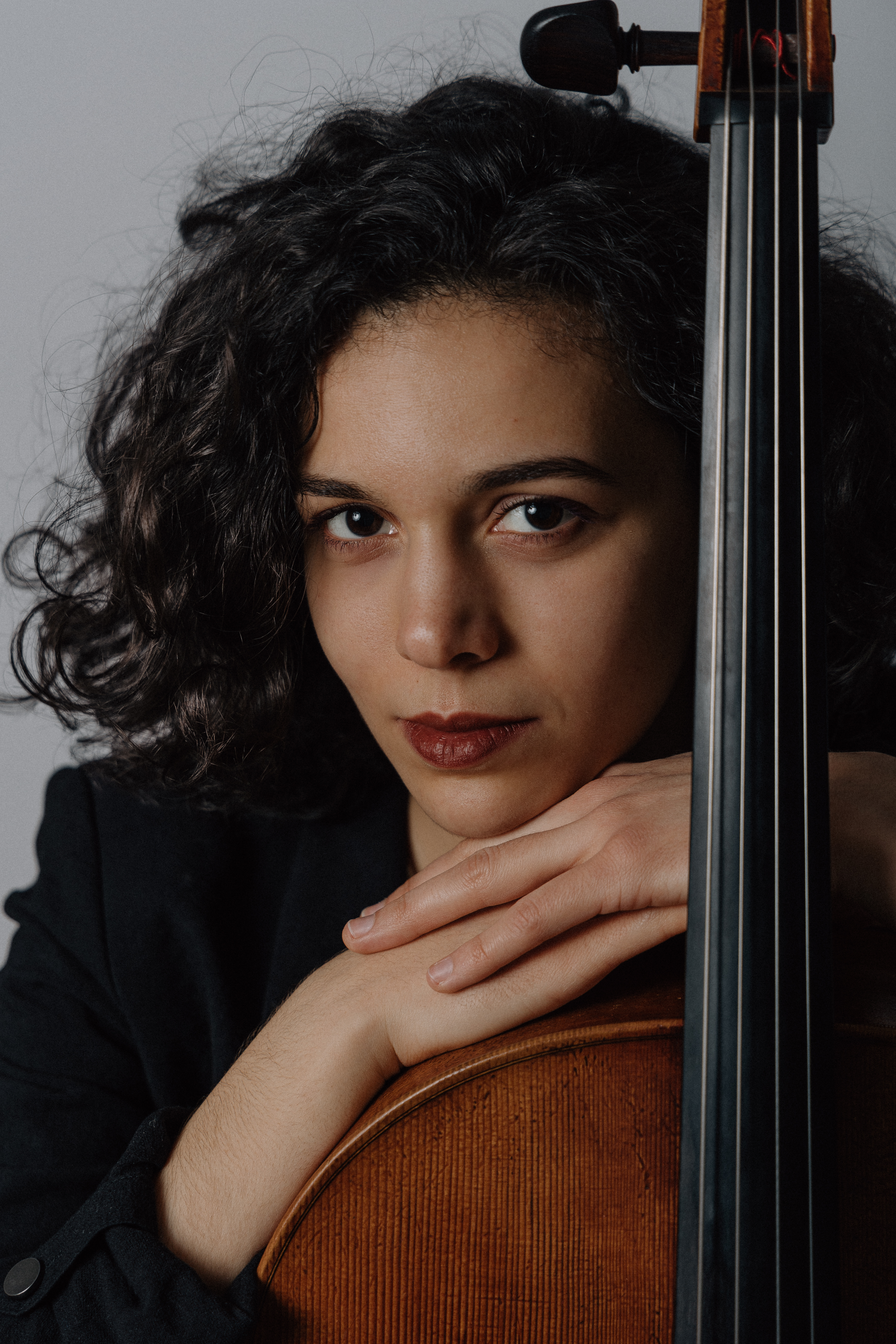 Born in Portugal to Brazilian musician parents, Mara Lobo received her first cello lessons at the age of four. She was a student in the classes of Stefan Popov (Guildhall School of Music & Drama, London), Martin Ostertag (Hochschule für Musik Karlsruhe), Antonio Meneses (Hochschule der Künste Bern) and Christian Poltéra (Hochschule Luzern - Musik), with whom she is currently completing a Master's degree in Solo Performance.
Mara Lobo has already performed as a soloist and chamber musician in Switzerland, Germany, Great Britain, France, Portugal, the Czech Republic, Lithuania and Brazil with a wide-ranging repertoire from baroque to contemporary. As the 1st prize winner of several cello competitions, she has performed at various music festivals - such as the Klosterkonzerte Maulbronn and the Rio International Cello Encounter - and has appeared in live broadcasts of the German SWR2 and the Brazilian Rádio MEC. An experienced chamber and orchestral musician, Mara Lobo has been invited to perform in projects by ensembles such as the Camerata Zürich, Ensemble Montaigne, the Stuttgart Philharmonic and the Portuguese Orquestra XXI. In 2021 she was accepted into the Zermatt Festival Academy.
Mara Lobo's studies in Switzerland have been gratefully supported by the Kurt and Silvia Huser-Oesch Foundation, the Rolf and Trudy Aebi-Lüthy Foundation and the Rudolf von Tobel Study Foundation.