University Orchestra Polyphonia Zürich
Winter Concerts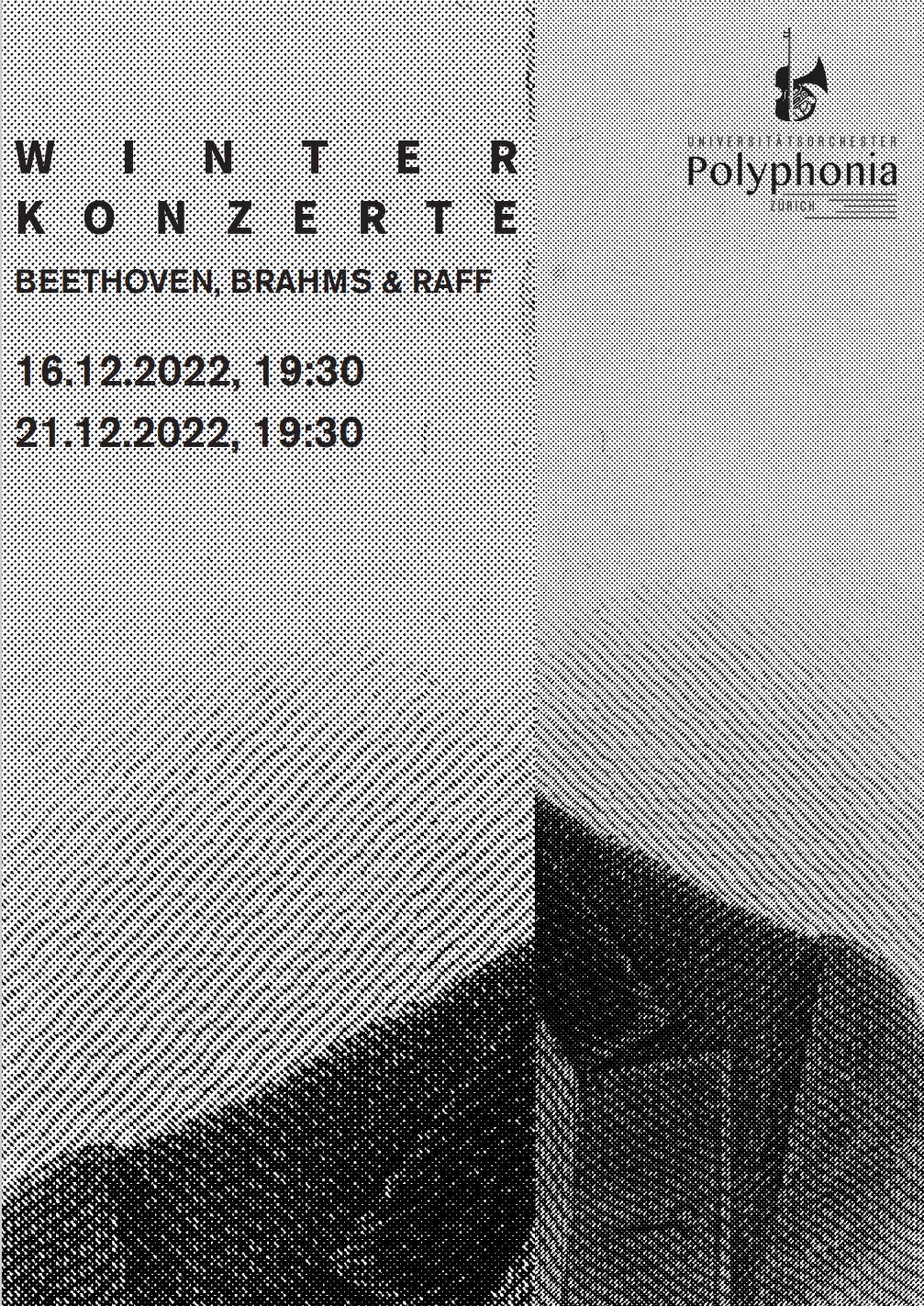 Our winter concerts take place on 16. and 21. 12. 2022. The first concert will take place in the concert hall of the Zurich Conservatory. At the second date, we will perform as usual in the Aula of University Zurich (KOL-G-201).
Programme:
Ludwig van Beethoven Overture "Fidelio", op. 72
Johannes Brahms Double concerto for Violin and Violoncello in a-minor, op. 102
Joachim Raff Symphony No. 10 in f-minor, "Zur Herbstzeit", op. 213
Musical direction: Leon Felix Schlagintweit
Violin: Gemma Raneri
Violoncello: Mara Lobo
About Us
The University Orchestra Polyphonia Zürich is a symphony orchestra consisting of students, employees and alumni of the ETH Zürich and the University of Zürich. During each study semester we rehearse some pieces of classical orchestral literature and present them in our concert at the end of the semester.
If you are interested to join the orchestra for the autumn semester 2022, you can find further information here. Currently, we are still looking for double bass and trombone. We are looking forward to hearing from you!
During the semester, we rehearse every Wednesday from 6pm to 9pm. You can find the exact rehearsal plan here.