Gemma Raneri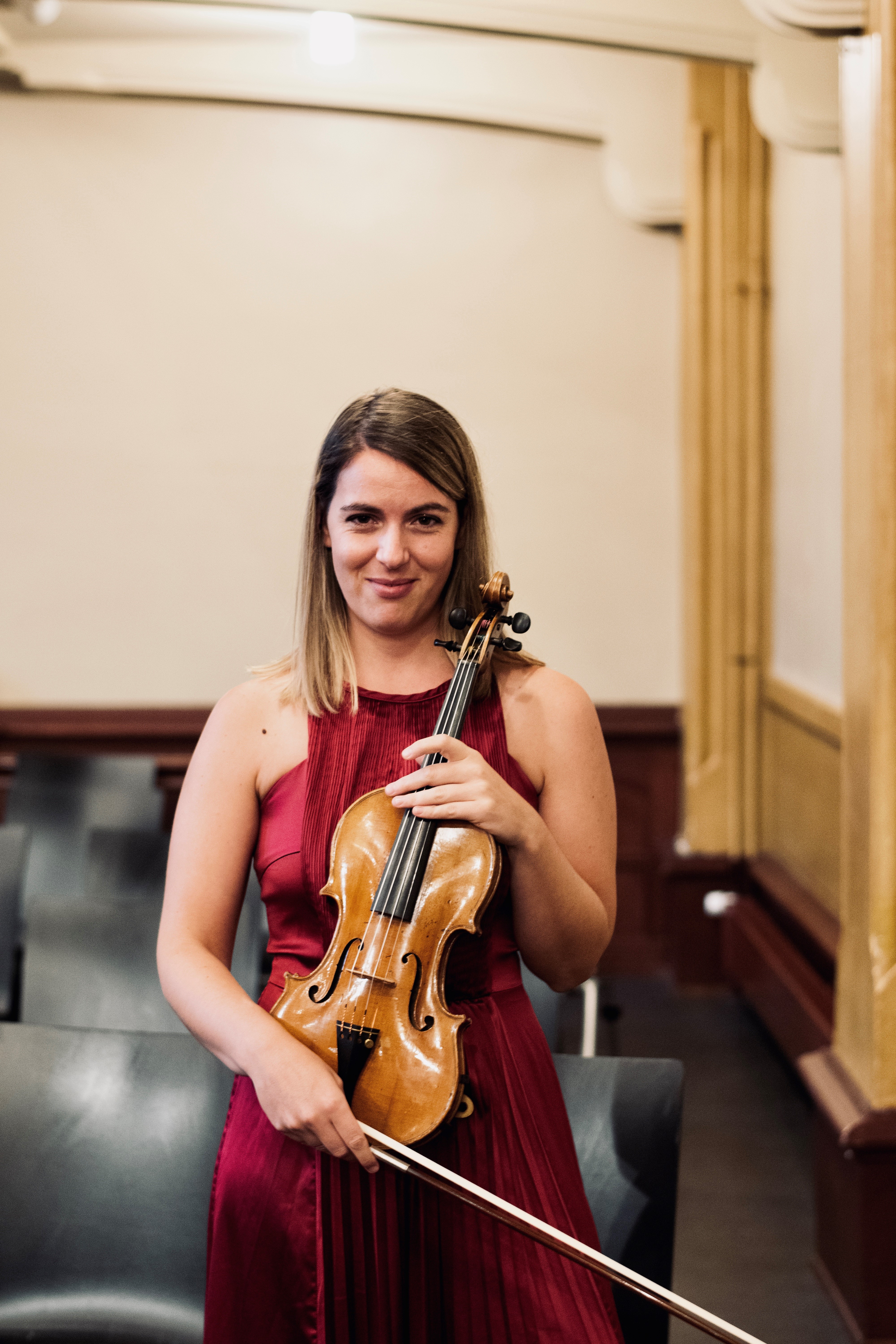 Born in Sicily, Gemma Raneri came into contact with music at an early age and began playing the violin at the age of five. As part of her training as an orchestral musician, she studied in Florence, Bologna and Lübeck and was taught by Prof. Stefano Pagliani, the concertmaster of La Scala in Milan, Oleksandr Semchuk, Lorenza Borriani and Elisabeth Weber.
While still a student, she passed recording auditions with prestigious orchestras. In 2016 and 2017, for example, she played in the Gustav Mahler Youth Orchestra and was concertmaster of the Academy Orchestra of La Scala in Milan in 2017. A formative experience was her participation in the project "Orchestra Spira Mirabilis", in which the orchestra interprets symphonic repertoire without a conductor.
Gemma Raneri has been a member of the Alma Mahler Chamber Orchestra since 2018. As a chamber musician, she was also invited to the Danish Hvide Sande Festival in 2021 and 2022. Her collaboration with the renowned ensemble "Giorgio Bernasconi" ignited her passion for contemporary music, which she has cultivated ever since with regular performances with the "Ensemble Montaigne" from Central Switzerland.
During the pandemic years, Raneri completed a Master's degree in Music Performance with Isabelle van Keulen at the Lucerne School of Music. She is currently studying music education there and works as van Keulen's assistant.